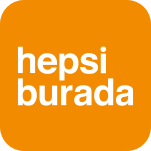 Easy to operate even for first time user
Promena software is easy to operate, even for first time users, with its intuitive menu design, visual aids and vast network of suppliers. A supplier new to the system can easily submit proposals in a very short time span. We have had many benefits to our e-bidding process since we have joined the Promena system. The fast and competent support from the sales and technical teams also render Promena rather unique.
User friendly interface and quick adoption
Our adoption stage on the Promena platform has been very quick, due to the user friendly interface. The RFQ and e-bidding processes have been more effective and more productive, and we were able to reflect this additional value directly to our customers as well.
Thanks to Promena for cooperation
Thanks to the cooperation we established with Promena in 2016, we have been able to manage our procurement processes with transparency and efficieny. We use various types of purchasing methods with the help of promena, we met our suppliers with new tender methods like japanese types. We save lots of man power houres in order to move our purchasing system to promena. We have just started to use self service system with promena and we are happy to improve system with promena members. They find solutions very quickly to our requirements and they assist us whenever we called. We are happy to take part with Promena.
Power plant electricity e-Auction
We managed processes faster and more efficiently with the Promena e-Sourcing Platform that we used for our Electric sales tenders. Getting participants together from different countries all at the same time over a single platform produced significant time savings and operational efficiency for us.
Thanks to Promena team for their contribution
Thanks to the cooperation we established with Promena in 2015, we have been able to manage our procurement processes with transparency and efficiency. As we go about our procurement activities, using RFQ and e-Tender methods on a regular basis we have been able to increase the transparency and efficiency of our processes. We thank the Promena team for their contributions and cooperation.
A long term collaboration
We at Aygaz have been managing our purchasing activities electronically for 15 years. All steps, from purchase request to opening an order, from the invoice receipt to the stock follow-up, each and every step is carried out using the 3rd version of the procurement system. We have been working with Promena since 2004. At a time when all systems are becoming more and more electronically operated, Promena has undertaken the very important mission to provide a serious, fair, trustworthy and transparent procurement system. This was a particularly critical undertaking to ensure that price structures were maintained in an ethical working environment under and impartial organization as much as possible. The system has changed over time and has been able to add important purchasing modules such as the Purchase Specification Information Infrastructure (RFI) and the Bid Collection (RFQ) modules while keeping up to date with its own dynamics. I can safely say that other corporations like ours who had to put all of these steps into practice have had an equally enjoyable experience managing supplier relationships through a single portal. For this reason, we have continued our relatively intense working relationship with Promena team for the past 2 years. We are excited to bring our solution partnership into 2017 with the development of the voluntary pilot of its supplier portal infrastructure. We offer our sincerest gratitude for the discipline, sincerity and self-sacrifices we have seen from our friends at Promena, who have supported and cared to the utmost degree about all of our work together.
>